UPDATE (29 october 2018): it has been announced that kazuyo sejima's design for a mirrored japanese commuter train – called laview – is scheduled to start running from next spring. the new limited express train takes its name from an 'l' for luxurious living room, an 'a' for its arrow-like speed, and a 'view' thanks to its large windows, says seibu railway co. this article has been updated to include photos of the trains '3D' window, curving around the front of the first carriage, and the yellow seats included in its interior.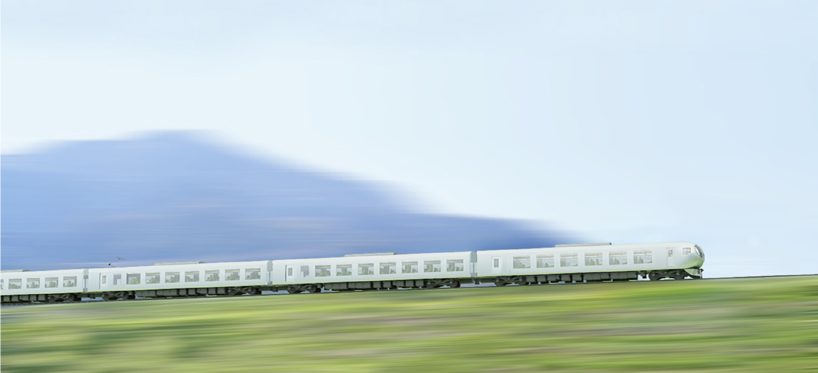 images courtesy of seibu railway / sanaa
the train will feature a relaxing, living room-like atmosphere with a soft yellow color scheme and large windows. the architect who was commissioned by the seibu group to design a train for the company's 100th anniversary, has reimagined both the exterior and interior of the company's red arrow commuter train.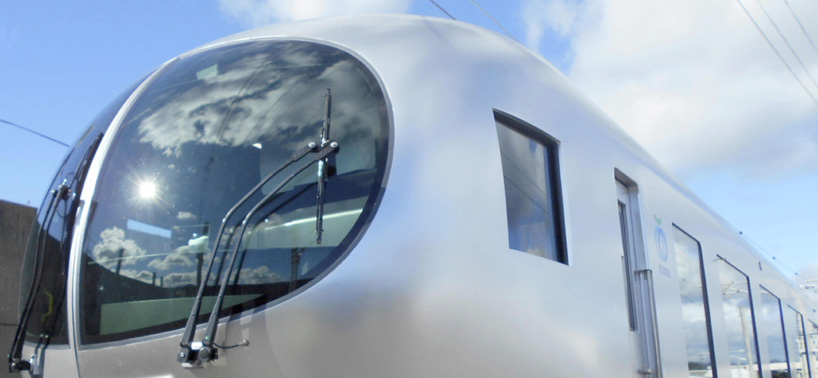 image via japan times
kazuyo sejima – of japanese firm SANAA – has chosen a semi-transparent mirrored surface for the trains outer-shell, to help it blend in with the surrounding landscape. large format three-dimensional curved glass is used for the car front and loose curves for the cross sections, giving the entire train a soft and gentle look.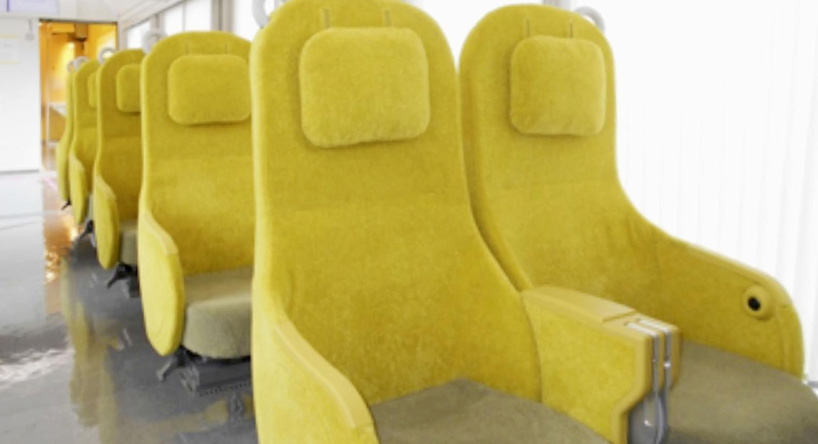 image via japan times
simple interiors make up the passengers cabins with large windows and bright white walls, lined with a yellow keynote color scheme seating which is meant to offer a feeling of relaxation and security. the seats feature a sofa-like design that wraps around the body, mostly at the base, to give passengers a sense of privacy whilst not diminishing the shared experience.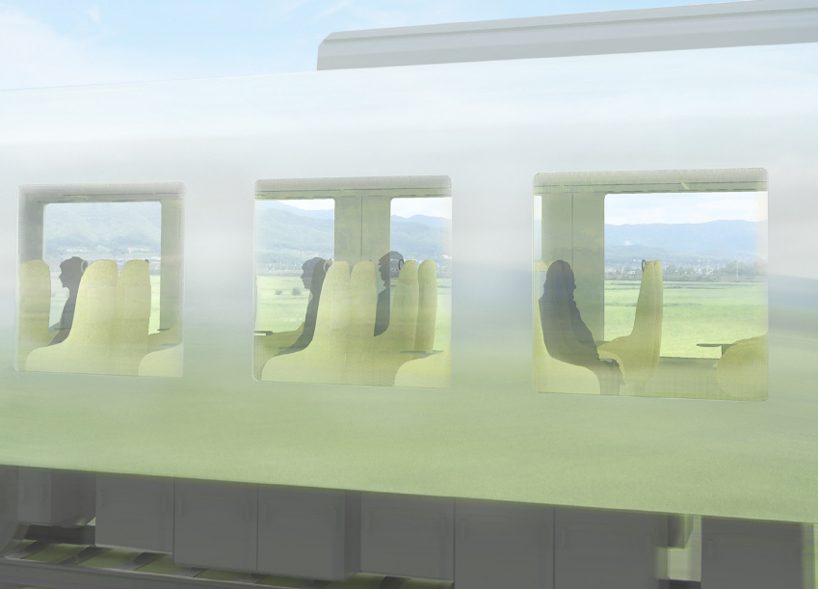 indirect lighting from simple vaulted ceilings provides a soft illumination whilst auxiliary lighting is placed in the luggage shelves to aid in activities such as reading. all seats will be equipped with chargers and passengers will be able to see news broadcasts on video screens. the train also features arm-rest tables in addition to tables on the backs of seats, so they can be used when seats are turned around. sejima collaborated with textile designer yoko ando on the textiles and lighting designer shozo toyohisa on the lighting design. the train, which will comprise 56 cars (8 trains consisting of 7 cars each) is scheduled to start operations in spring 2018.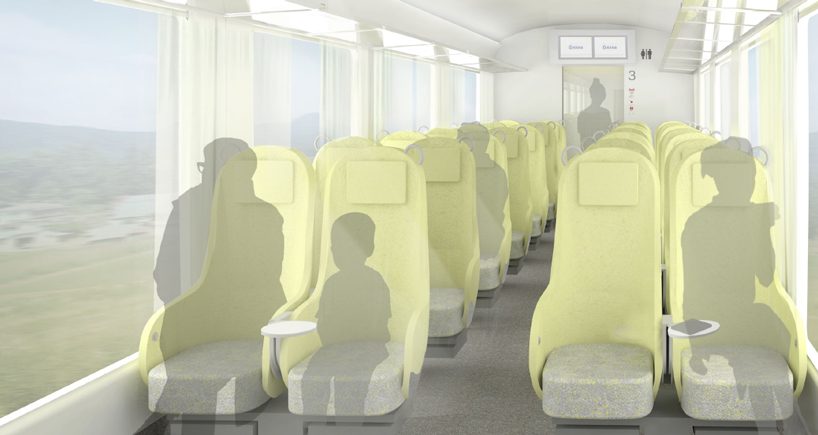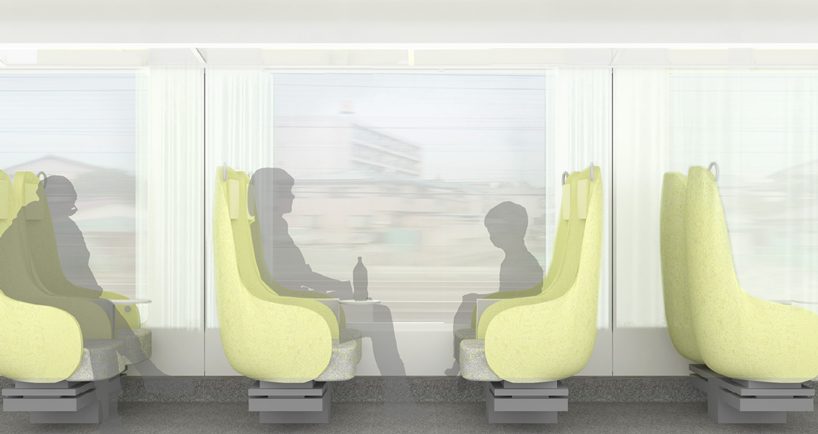 kieron marchese I designboom
oct 29, 2018